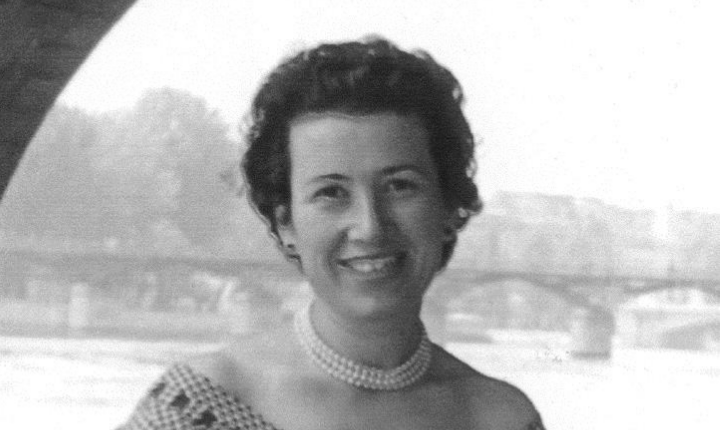 Vilma Goddard (née Costa) was born in 1922 into a moderately well-off family who lived in a villa conspicuously sited on a ridge on the outskirts of the spa town of Salsomaggiore, not too far from Parma, in northern Italy.
Vilma's father, Armando, was astute enough to see that Mussolini's ascendancy to power meant trouble ahead. Accordingly, he decided to buy a small farm called Casa Aldrisi tucked away some 4km south. It was farmed on a share basis with Mario and Alice Ghizzoni. At a time of severe food shortages it was to prove a very good move and, unwittingly, an excellent hideaway for an escaped prisoner.
Their villa was also not too far – in fact about 14km away – from the PoW camp PG49 Fontanellato. Come the Italian Armistice, having been interned there, and now given his freedom, Lt John Goddard MC of The Buffs decided to head off south.
Probably because the villa was so conspicuous, John decided to call in early in the morning of Sunday 12th September 1943, and in so doing caused Vilma's life to take an unimaginable and colossal change. Often the better-off Italian had fascist leanings – indeed their neighbour was a local fascist leader – so he was lucky to choose the house of his future in-laws, rather than that of the fascist who, in that trigger-happy period, would have shot him, or, at least, had him bundled off back "in the bag" to Germany.
For the next 20 months Vilma (and her family, and, for that matter, countless others) showed fantastic fortitude, kindness and bravery in sheltering John. The winter and spring of 1943-44 were spent mostly at Casa Aldrisi with trips back and forth to Salsomaggiore.
A combination of better weather, things hotting up generally in the Salsomaggiore area (a local German headquarters town), and an urge to get back to Allied lines, led John and Vilma to head off south-west. They arrived at Bardi, a partisan stronghold in the autumn of 1944. Although only about 50km from Salsomaggiore, the terrain was extremely undulating and difficult (no doubt that was their excuse!). Here Vilma made herself useful to the partisans by running medicines and messages – a pretty 22-year-old girl could get about the (German occupied) countryside with greater ease, of course.
Meanwhile John had struck up a friendship with Fernando "John" Berni. Berni had spent most of his life in England and spoke perfect English. He just happened to be in Italy at the outbreak of the war and was stuck there. He was popular enough locally to be elected Mayor of Bardi. His later claim to fame was that he went on to found Berni Inns in the UK with his brothers.
By now John and Vilma were in love – any romance forged under the circumstances they had been through was likely to be pretty deep. Uniquely, they were married in a civil ceremony by John Berni on 3rd January 1945, and within a month were on the move again southwards. They were back in Allied hands on 10th May, and arrived in Liverpool on 10th June – a huge culture shock for Vilma.
John went back to the family engineering firm, and Vilma brought up their son and daughter, ultimately at Dunsfold, near Godalming, in Surrey. Their happy marriage ended when John died at the tragically young age of 49 in 1968. Vilma moved to Gloucestershire and was to live there for the next 40-odd years with her daughter, Janet.
Vilma died, aged 90, on 26th March 2012. Her book, A Partisan View, is available here at £20, and from there and other eBook sites at £3. The Goddard family is generously directing profits to The Monte San Martino Trust.